Click Here to join our 2021-22 Second Step Cohort (Elementary and Middle Schools).
Click Here to access content shared at our 2021 SEL Accelerator. 
Jordan School District is committed to supporting individual development of Social and Emotional Skills. There will be several resources and tools that support students, educators, and families in developing these skills accessed through this website.
To guide this process, the District has defined Social and Emotional Learning Skills to provide clear targets that each individual can work to develop. These standards were developed using CASEL's framework, which is the leading authority on social and emotional learning.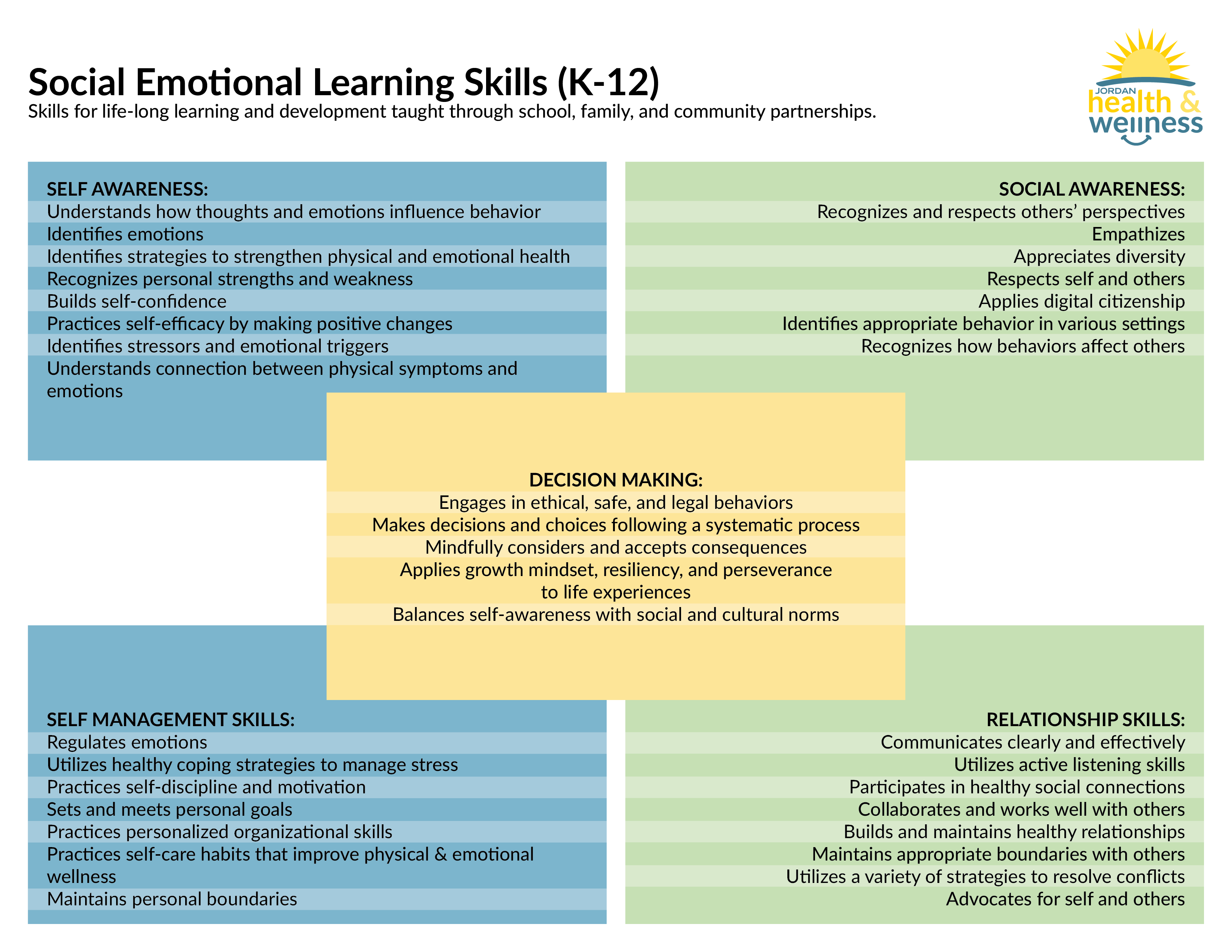 For FREE At-Home Social and Emotional Learning Resources, please check out the following links
Download the MyStrength App for FREE, using the steps below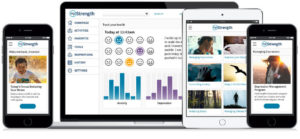 Go to www.myStrength.com and click "Sign Up" in the upper-right corner.
When prompted for an Access Code, enter: UDHSguest33
Complete the registration to create your own unique myStrength homepage
Move This World has a Free At-Home Social Emotional Learning Video Resource
LifeLaunch University online course
Parent's Guide to Resilience from Why Try 
Free Wellbeing in education resources for Elementary  and Secondary Students from the Institute of Positive Education
Finding Resilience in Hard Times
Aperture Free Social and Emotional Learning At-Home Resource Kit
SEL Resources for Second Step At Home 
Click HERE to access all of the information shared at our first Social and Emotional Learning Accelerator