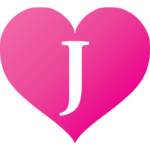 To help manage added stress associated with the COVID-19 pandemic, we are converting Friday, February 11, into a Health and Wellness Day for employees, in place of the Flex Friday previously scheduled. 
We are extremely proud and appreciative of community partners who are contributing to our Employee Health and Wellness Day because they care deeply about teachers and all District employees.
In-Person Activities
Finding Fulfillment in Life and Work
Attendees will walk away with a variety of strategies to increase their personal and professional fulfillment. Each person in this District has a meaningful, difficult job and together in this hour we will come up with concrete strategies for each person to try what resonates with them.
Instructor: McKinley Withers
Location: ASB Auditorium | Time: 10 a.m.
Seating: 100 people | Preregister online. Walk-ins welcome. This will also be streamed virtually.
Pre-register for In-Person Activity Join Zoom Meeting
Restore your Sanity with the 3 C's of Class Management
During stressful times it is easy to let go of healthy habits, including those needed for successful classroom management. For many of us, stress can create a panicked sense of self, often allowing us to transform into less patient versions of ourselves. By using these simple concepts, also called the 3 c's, Connection, Consistency, and Compassion, you can restore your classroom. This session will include simple takeaways that will allow you to gain back a sense of sanity and restore your classroom culture.
Presenter: Angie Rasmussen
Location: ASB Auditorium
Time: 11 a.m.
Seating: 100 people | Preregister online. Walk-ins welcome. This will also be streamed virtually.
Pre-register for In-Person Activity Join Zoom Meeting
Wellness Yoga & Zumba
Please wear comfortable clothes and bring a water bottle.
Note: Yoga at West Jordan Middle is full. There are still openings for Yoga at Mountain Creek Middle, Zumba at Aspen Elementary, and well as classes through our community partners below.
Instructors: Olin Leavitt, Cameron Elliot & Amanda McAvoy
Locations: West Jordan Middle (Yoga), Mountain Creek Middle (Yoga) & Aspen Elementary (Zumba)
Times: 10 & 11 a.m. @ West Jordan, 9 & 11 a.m. @ Mountain Creek, 12 p.m @ Aspen
Seating: 15 people @ West Jordan, 40 @ Mountain Creek, 40 @ Aspen
MCM Yoga Zoom Meeting ID: 816 961 4573 Passcode: 789305
Register for In-Person Activity Join Zoom Meeting
Virtual Activities
Everyday Strong: A new approach to mental health 
Ever feel overwhelmed by the mental health needs of your students or loved ones? Every Day Strong is a simple way to approach supporting students and loved ones through building and creating safety, connection, and confidence.
Instructor: Rachel Dangerfield
Zoom Meeting at 1 p.m.
Seating: No limit
Meeting ID: 848 1983 3321
Join Zoom Meeting
Give Yourself a Valentine! Self-Compassion Break
Overwhelmed? Feeling low? Maybe you need some self-compassion! This will be a virtual, 10-minute self-compassion break. Self compassion empowers us to over-ride self-criticism and give ourselves the positive emotion we need to face the day. We hope you will join us!
Presenter: Sheri Morris
Zoom Meetings at 9 a.m & 2 p.m.
Seating: No limit
Meeting ID: 824 4285 1337 Passcode: 248245
Join Zoom Meeting
Stressbusters – Break up with stress!
Dear Stress, let's break up! Effective and easy stress busters you can use to relieve stress and anxiety today.
Instructor: Stacee Worthen
Zoom Meeting at 9:30 a.m.
Seating: No limit
Meeting ID: 84442412997, passcode: 587262
Join Zoom Meeting
---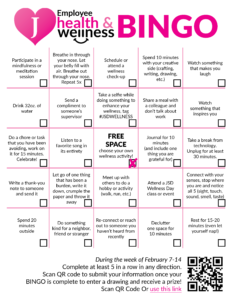 Health & Wellness Day BINGO
Download and print a BINGO Card using the link below and work on the activities from Feb. 7-11. Complete at least 5 squares in a row in any direction for a BINGO! Once your BINGO is complete, scan the QR code on the card and enter your name to receive a prize.
---
Free Offers
Below is a list of local businesses offering their services free of charge on Friday, February 11, in an effort to support the health and wellness of JSD employees and their families.
Swig, South Jordan & West Jordan 
Oquirrh - 11528 S 4000 W #101, South Jordan
Trail Crossing - 5462 W Daybreak Pkwy., Ste H1, South Jordan
South Jordan - 1573 W 11400 S, South Jordan
West Jordan - 7859 S 3200 W, West Jordan
Hours of operation for all four locations:
Mon. - Fri. 7:30 a.m - 9:30 p.m., Sat. 8 a.m. - 10:30 p.m, Sunday - Closed
February 11-17 - Receive one free menu item when you show your Employee ID badge.
---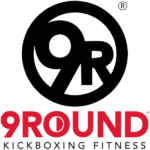 9ROUND Kickboxing Fitness, Riverton
12664 South Redwood Rd., Riverton
801-999-0534
You can schedule a workout session online
Typical first time workout will 30 minutes plus about 15 minutes prep.
---
Orangetheory Fitness, South Jordan
11516 District Drive, Suite 600, South Jordan
801-758-0500
A special class for JSD employees will be held on Feb 11th @ 12:30 p.m.
This is a one-hour full body workout called the "Once-n-Burn" and will be available to the first 42 employees who register.
Register for Once-n-Burn Class
---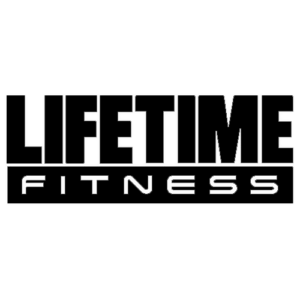 Lifetime Fitness, South Jordan
10996 S. River Front Pkwy, South Jordan
801-302-0909
Open to JSD employees ALL-DAY Friday through Sunday. Kids Academy will be available for employees without charge for children 3 months to 12 years old. Special Classes are offered for JSD employees in Kick Boxing, Yoga, Weights, and more. A Special Nutrition Seminar will be provided for employees as well. Lifetime is willing to customize other activities, as needed, for JSD employees.
Lifetime Fitness South Jordan Location Page
---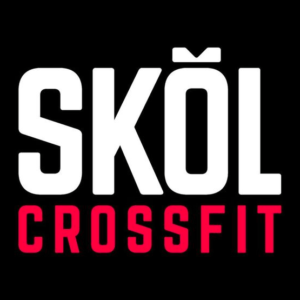 Sköl Crossfit, Riverton
3305 W. 12600 S., Riverton
Intro to Crossfit for JSD employees at 9:30am. The 9:30 class is limited to 15. A second class will be added if there is enough demand.
Sköl Crossfit Class Registration
---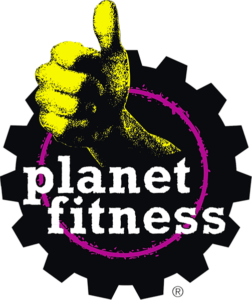 Planet Fitness, South Jordan and West Jordan
11539 S 4000 W, South Jordan
453 S. Plaza Center Drive, West Jordan
All JSD employees are invited to workout on Feb 11th for free by following the link below.
FREE Day Pass from Planet Fitness
---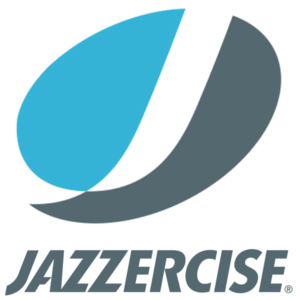 Jazzercise Premier Center, West Jordan 
9000 S 1520 W, Suite A, West Jordan
801-859-6422 or Text 801-859-6422 for Assistance
We have 44 classes per week for all fitness levels including: strength training, cardio dance, HiIT, kickboxing, fusion, stretching, low impact and more.  Our low impact classes are great for those struggling with injuries or building endurance after COVID. All formats are listed on the website. Childcare is complimentary if anyone needs it.  The current childcare schedule is listed on the registration link. We are happy to host anyone from 2/11-2/18/22. You may attend multiple times.
---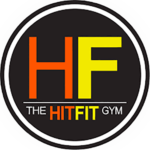 The HitFit Gym, Riverton
2478 W. 12600 S., Riverton
(385) 238-1855
At The HITIFIT Gym we are offering a FREE 4 WEEKS to help you get 2022 started off with a BANG. We have an amazing 35 minute circuit with 700 workouts so it's a brand new circuit every day. We have NO CLASS TIMES! And our trainers on the circuit are great at helping you modify workouts for exercisers of all levels. We include with the free 4 weeks use of our FIT3D fitness assessment machine which helps people achieve amazing results. Come and get your free 4 weeks and check us out at 2478 West 12600 South Suite 2 in Riverton. You can claim your free 4 weeks by clicking below